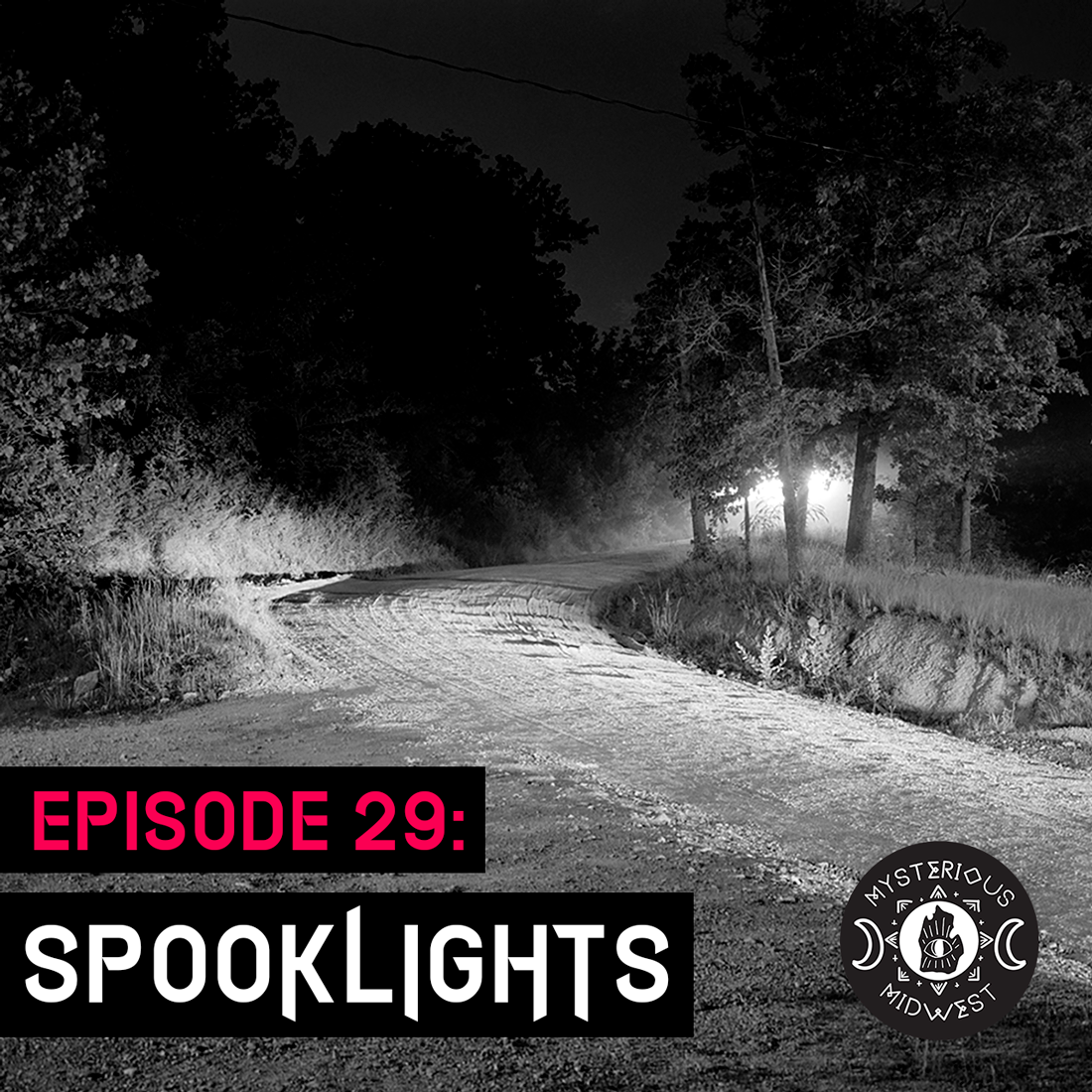 This week we chat about a popular mysterious occurence in the Midwest - Spooklights. What are these strange orbs that appear in the same place over and over again? We learn the lore behind the Paulding Light, Brewery Hill Ghost Light, The Hornet Spooklight, and the Maple Lake Lights.  
Approximate Locations: 
Paulding Light: 46°21′08″N 89°10′43.5″W
Hornet Spooklight: 36° 56.62´ N, 94° 47.227´ W
For images and notes related to this episode click here. 
Become a patron of Mysterious Midwest for as little as $1 month! Earn our endless love and devotion while ultimately feeling really good about your choices: patreon.com/mysteriousmidwest
As always, the most amazing way to support us without giving a dime is to rate and review us on Itunes! If you post a review, DM us on social media or email us at mysteriousmidwestpod@gmail.com for a SUPER RAD FREE STICKER!
Visit mysteriousmidwestpod.com/shop to get dope merch for your body and abode. 
Follow Mysterious Midwest on Facebook, Instagram, and Twitter

Follow Sara on Instagram
Follow Danielle on Instagram