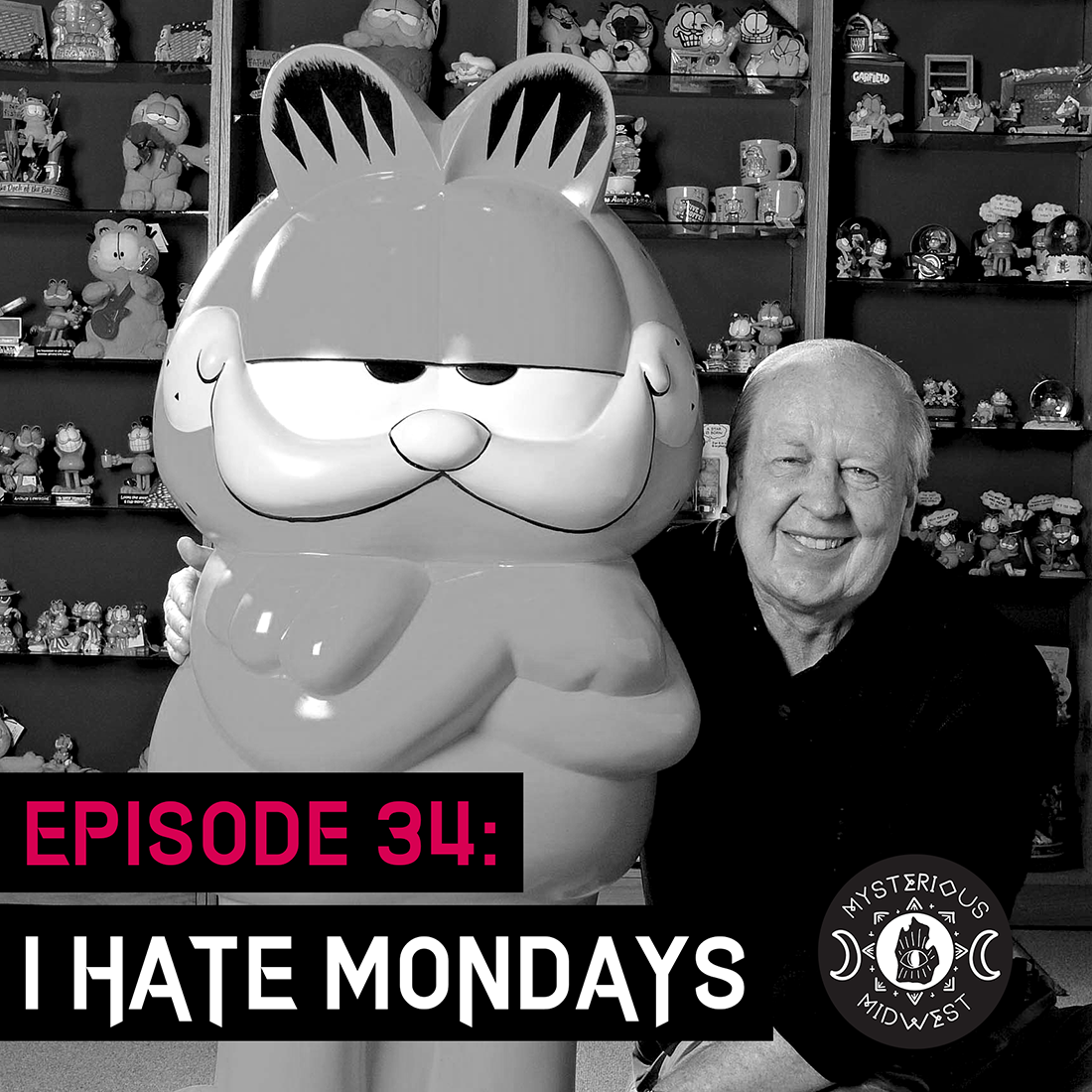 You made it! Thank you for sticking out the first bi-weekly release!
This week we have something super fun coming at you. We're chatting about the Midwest's favorite lasagna-eating feline Garfield, and the man behind the cat, Jim Davis. Grab a cup of coffee, maybe your favorite teddy bear, and join us for a laugh as we all try to abide by the fat-cat credo: Life, Laziness, and the Pursuit of Pasta.
For images and notes related to this episode click here. 
Become a patron of Mysterious Midwest for as little as $1 month! Earn our endless love and devotion while ultimately feeling really good about your choices: patreon.com/mysteriousmidwest
As always, the most amazing way to support us without giving a dime is to rate and review us on Itunes! If you post a review, DM us on social media or email us at mysteriousmidwestpod@gmail.com for a SUPER RAD FREE STICKER!
Visit mysteriousmidwestpod.com/shop to get dope merch for your body and abode. 
Follow Mysterious Midwest on Facebook, Instagram, and Twitter

Follow Sara on Instagram
Follow Danielle on Instagram