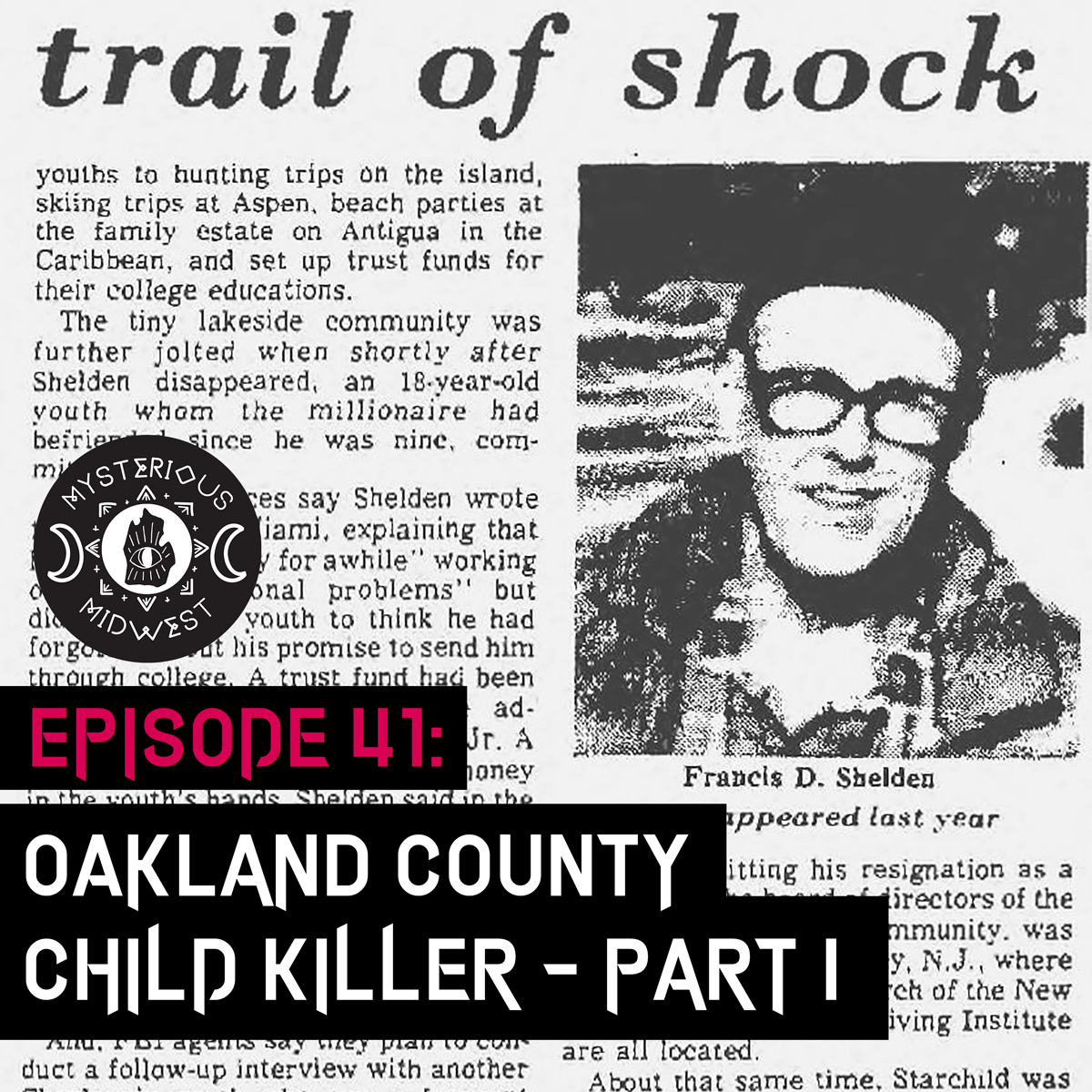 This week we have a big one for you. Buckle up and grab some kleenex as Sara gets into Part 1 of The Oakland County Child Killer. This episode summarizes the crimes, gets to know the victims, and discusses the cluster that was North Fox Island. Obviously, all of our episodes have a content warning, but SEVERE content warning for this week, as crimes against children are discussed in detail.
For images and notes related to this episode click here.
Resources: The 4-part docuseries, "Child Killer" produced by WDIV, The Killing Jar: Obsession, Descent, and a Hunt for Detroit's Most Notorious Serial Killer by J. Reuben Appleman, Children of the Snow, a 2-part special from Investigation Discovery, Wikipedia (just to snag some overview facts), NPR, Timothy's sister, Catherine King's Blog and Barry King's Blog
______________________
Become a patron of Mysterious Midwest for as little as $1 month! Earn our endless love and devotion while ultimately feeling really good about your choices: patreon.com/mysteriousmidwest
As always, the most amazing way to support us without giving a dime is to rate and review us on Itunes! If you post a review, DM us on social media or email us at mysteriousmidwestpod@gmail.com for a SUPER RAD FREE STICKER!
Visit mysteriousmidwestpod.com/shop to get dope merch for your body and abode. 
Follow Mysterious Midwest on Facebook, Instagram, and Twitter

Follow Sara on Instagram
Follow Danielle on Instagram