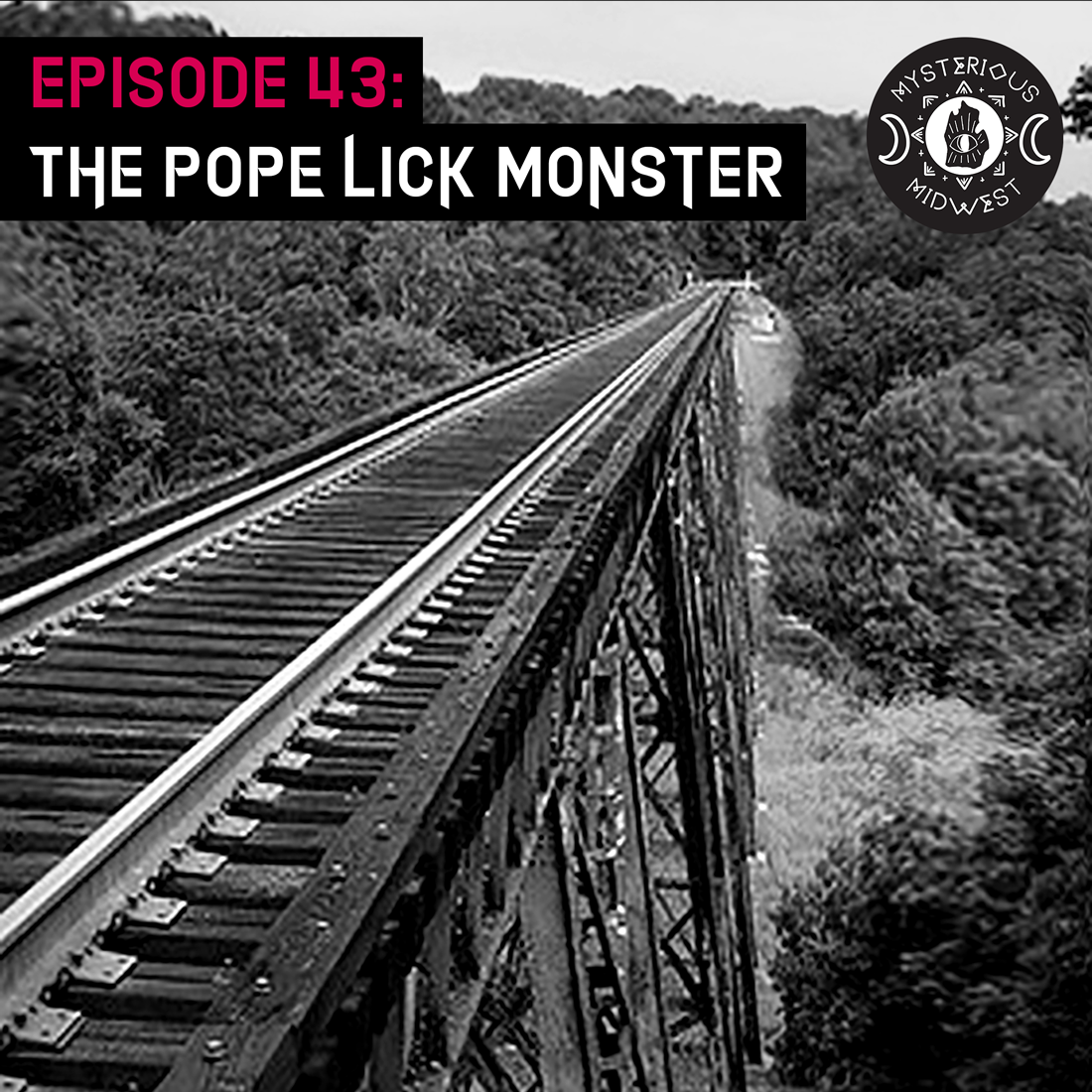 This Monday we are super thrilled to bring you an episode that is a little bit lighter! Danielle tells us the legend of a creature we discovered at Cryptid Con earlier this year, the Pope Lick Monster, or the Goat Man. 
For images and notes related to this episode click here.
Resources: WDRB.com, CouriorJournal.com, Wikipedia, Ranker.com, and Exemplore.com
______________________
As always, the most amazing way to support us without giving a dime is to rate and review us on Itunes! If you post a review, DM us on social media or email us at mysteriousmidwestpod@gmail.com for a SUPER RAD FREE STICKER!
Visit mysteriousmidwestpod.com/shop to get dope merch for your body and abode. 
Follow Mysterious Midwest on Facebook, Instagram, and Twitter

Follow Sara on Instagram
Follow Danielle on Instagram