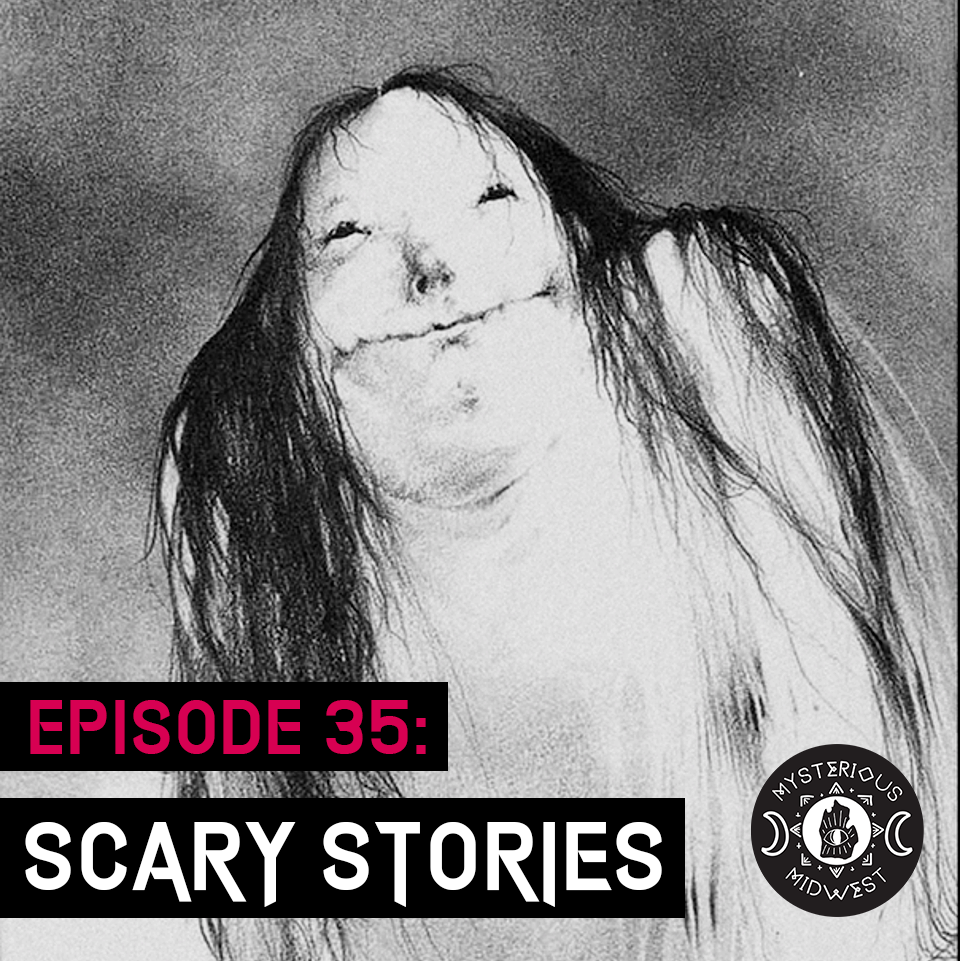 We can have a slumber party Monday, right?! In honor of the new Scary Stories to Tell in the Dark adaptation (directed by André Øvredal, and screenplay by Dan Hageman, Kevin Hageman, and of course, Guillermo del Toro), this week we are reading you some of our all time favorites from the classic novels. Originally released in 1981, written by Alvin Schwartz, with bone-chilling illustrations from Stephen Gammell, these spooky stories made us into the creepy ladies we are today.
Resources: Scary Stories to Tell in the Dark (movie), Scary Stories to Tell in the Dark by Alvin Schwartz, all images and illustrations by Stephen Gammell
For images and notes related to this episode click here. 
Become a patron of Mysterious Midwest for as little as $1 month! Earn our endless love and devotion while ultimately feeling really good about your choices: patreon.com/mysteriousmidwest
As always, the most amazing way to support us without giving a dime is to rate and review us on Itunes! If you post a review, DM us on social media or email us at mysteriousmidwestpod@gmail.com for a SUPER RAD FREE STICKER!
Visit mysteriousmidwestpod.com/shop to get dope merch for your body and abode. 
Follow Mysterious Midwest on Facebook, Instagram, and Twitter

Follow Sara on Instagram
Follow Danielle on Instagram