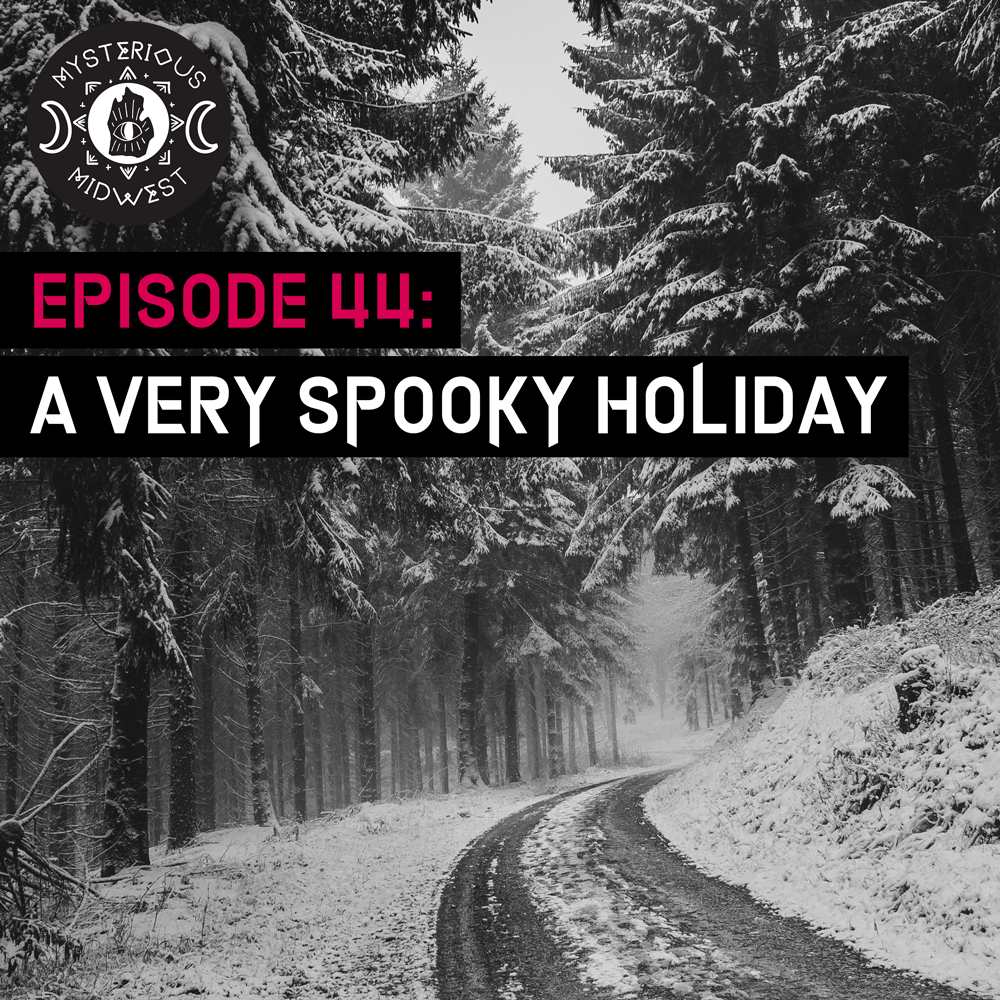 Cue the jingle bells - it's time for a holiday episode! We bring in our other halves to tell you about some odd and spooky holiday traditions all over the globe, including Tió de Nadal, Caganers, Saturnalia, Frau Perchta, and Mari Lwyd. 
Heads up - in the most Midwestern of ways, we misprounounce a whole lotta stuff in this episode - most significantly "Caganer" which we now recognize is pronounced (Cah-Guh-Nay). Sincere apologies to all Spanish speaking folks - I promise, our intentions are pure! 
Required Viewing: Tió de Nadal Video/Song
For images and notes related to this episode click here.
Resources: 
Tió de Nadal: Wikipedia.org, MentalFloss.com, Slate.com
El Caganer: Wikipedia.org, MentalFloss.com, AncientPages.com
Saturnalia: Wikipedia.org, Conspirazine, Cracked.com, Wikibooks.org
Frau Perchta: BoroughsoftheDead.com, Patheos.com, MichelleNickolaison.com
Mari Lwyd: Wikipedia.org, HyperAllergic.com, Lithub.com, Museum.Wales
______________________
As always, the most amazing way to support us without giving a dime is to rate and review us on Itunes! If you post a review, DM us on social media or email us at mysteriousmidwestpod@gmail.com for a SUPER RAD FREE STICKER!
Visit mysteriousmidwestpod.com/shop to get dope merch for your body and abode. 
Follow Mysterious Midwest on Facebook, Instagram, and Twitter

Follow Sara on Instagram
Follow Danielle on Instagram